See & Do
Our house is ideally located for exploring all the sites that the Perigord or Dordogne has to offer: From prehistoric sites to charming villages and beautiful castles and also to appreciate the local culture and its gastronomic heritage.
You can also experience outdoors activities. 129 points of interest are listed by Bergerac tourist office.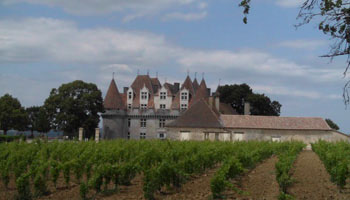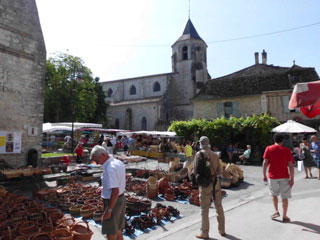 From our house you can reach the famous sites of Perigord in a 40 minutes drive: Sarlat, les Eyzies, Lascaux, Périgueux, the Dordogne's castles and other historical sites. Bergerac tourist office regularly publishes the program of cultural upcoming events: exhibitions, concerts, local outdoor dances, street animations.
Sports
Hiking, cycling, little charming villages in the country, and beautiful lanscape in the central Perigord. Guides books available.
Canoe and kayaking or paddling on the Dordogne river or on the Vézère river at Limeuil (20 min drive).
Horse riding at Faux (15 min)
Golfing at the Château des Merles (5 min)
Treetop trek at Laveyssière (30 min)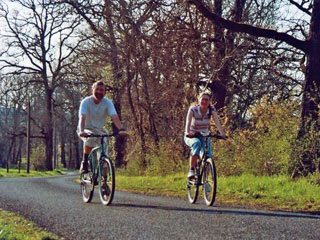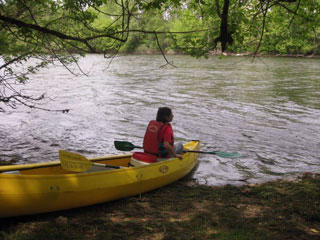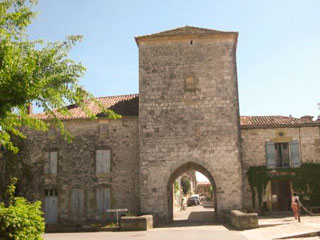 Art and history
The medieval villages and bastides: our village Cause de Clérans and Lalinde. At a 20 min drive, you can visit one of the "most beautiful villages in France" like Beaumont, Issigeac, Limeuil (St Martin de Limeuil, its 10th century old chapel overviewing the Vézère river), Trémolat, Calès, and Monpazier known as the most beautiful bastide in Perigord.
As for church and religious building visits, you can go to Cadouin (its Benedictine abbey) and Saint Avit Senieur, remarked as some of the best Unesco World heritage sites, located on the pilgrim walkways to Santiago de Compostela.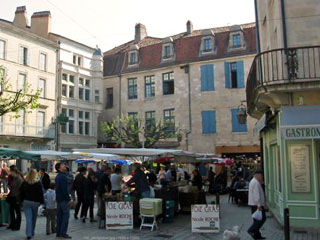 Castles: Monbazillac (also well known for it white sugar wine), Lanquais and Bannes. Bergerac, its old typical center is at a 20 min drive.
About gastronomy and typical local French cuisine
Gastronomy is part of the local culture. You will find many opportunities to test it: the Bergerac region is well known for its vineyards (AOC), local markets in Issigeac, Lalinde or Bergerac, local organic farm production shops and in Winter, truffle markets in Sainte Alvère and Bergerac.
For children
A visit to the minigolf and the mini local harbour in Bergerac.
Le Bugue: Le Bournat is a reconstitution of a 1900 style village with craftsmen, local artisans, restaurants, the Perigord noir aquarium, and a large Play Park (Jacquou).
The chateau de Bridoire and other various attractive sites.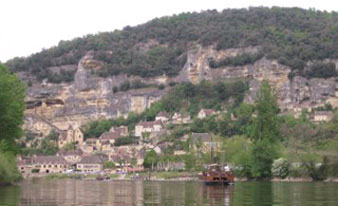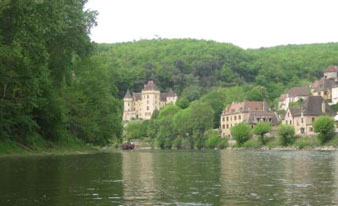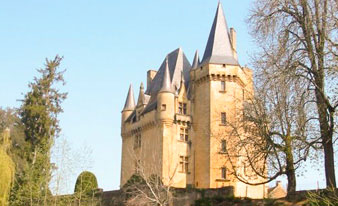 For everyone
A boat trip on the Dordogne river on traditional boats called "gabarre" at Bergerac or Beynac
Former paper mills at Couze Saint-Front
A natural swimming pool area at Lanquais
Prehistorical caves: Maxange, Bara Bahau
Parks and gardens at Limeuil and Buisson de Cadouin